Enjoy your wellnesshotel in Pustertal/Val Pusteria
400m² spa area nestled in the magical Dolomites
Take some time out for your wellness and indulge in pure relaxation with an inviting sauna experience at our wellnesshotel in Pustertal/Val Pusteria. After a challenging mountain hike or an exhilarating day on the slopes the warmth will do you the world of good!

Wellness area open daily from 3:00pm to 7:00pm
Rent a spa bag (bathrobe and sauna towel) available free of charge (deposit required).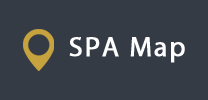 The offer of our spa hotel in the Dolomites
Finnisch Sauna
Sauna experience at 90° C. Dry indoor climate. Stimulates circulation, supports the purification process, soothes your skin and helps you breathe deeply.
Steam bath
Humidity of approximately 95%. A great experience with humidity instead of dry heat – only about 42-45° C.
Biological sauna
The soft biological sauna will guarantee a great relaxing experience in mild temperatures. This local wood brings you health and decreases your heart beat. The fragrance soothes your body and soul.
Temperature: 60° Celsius
Humidity: 45%
Infrared lounge
Infrared sauna is the beginning to complete stress reduction, relaxation, and all-around better health.
Jacuzzi
The water revives and refreshes your senses!
Solarium
To give your natural tan a little boost...
Massage
...a good thing for the muscular system. Make an appointment.
Hydrojetmassage
Hydrojet massage
Relax outdoor
Relax outdoor and in wintertime take a snow bath
Quiet rooms
Relax in the quiet rooms
Tropical showers
Shower experience