Summer Holidays in the Dolomites at Braies / Prags
Hiking in Val Pusteria / Pustertal– a unique way to experience the Dolomites
Hiking, Mountaineering & Climbing. Climb right up to the top to behold the world below.
Braies / Prags (South Tyrol) is situated in the Fanes-Sennes-Prags Nature Reserve with its green meadows, rugged Dolomite mountain peaks, mountain lakes and countless footpaths. Across the whole Val Pusteria / Pustertal (Three Peaks holiday region) there is a network of footpaths, all well-marked and easily accessible even with a pushchair.
The forest air and blossoming mountain meadows will make your hike a really unique experience! For the more adventurous walkers there are also challenging hikes in the upper slopes and mountain climbs in store. Come and feel the Dolomites during your walking holidays.
South Tyrol Map
powered by
sentres
- Outdoorportal and
App
for
South Tyrol
Hiking Tours: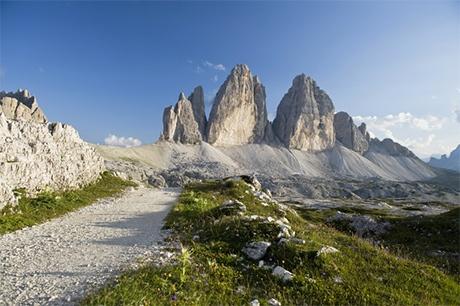 Hike around the Three Peaks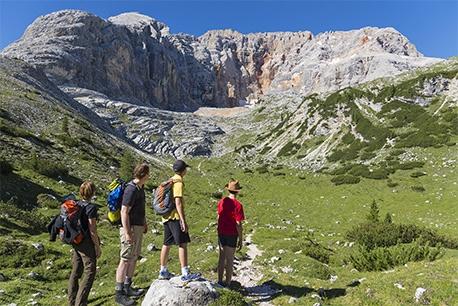 Monte Piana Open-Air Museum
Valle di Casies Nature Trail Almweg 2000
Gsies - Valle di Casies

4h 50min

15,1 km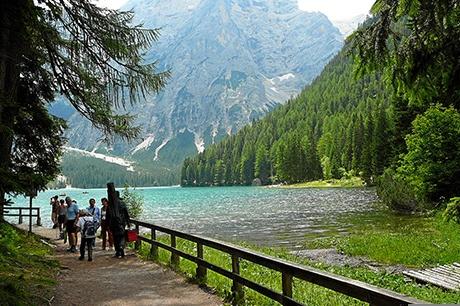 Hiking Trail: Lake Braies – Grünwald pasture
Prags - Braies

40min

2,2 km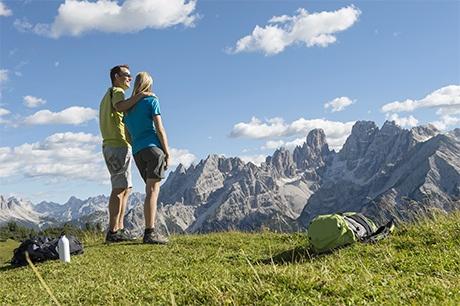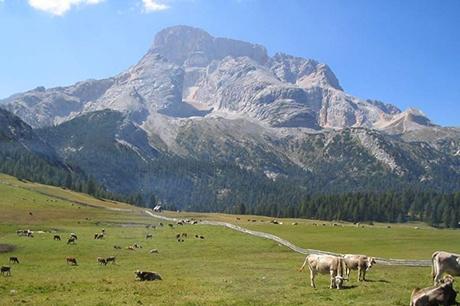 Hike to Prato Piazza
Toblach, Prags - Dobbiaco, Braies

2h 30min

7,8 km
Mountain biking: life on two wheels
The area of the Three Peaks offers one of the most beautiful and inviting backdrops on earth for a whole range of mountain bike tours! You will see that the mountains are not only the perfect destination for walkers and mountain climbers but also for cyclists.
Easy Bike Tours:
Val Pusteria cycle path west: easy route to Rio di Pusteria. Return to Villabassa on the train.
Val Pusteria cycle path east: flat, easy route from San Candido to Lienz (Austria). Return on the train.
Braies – San Candido: a flat route, taking you from Braies, over Villabassa to Dobbiaco and San Candido…
From Braies to Cortina, via Dobbiaco: Cycle though Val di Landro to Lake Dobbiaco on one of the old Dolomite railways, past the Three Peaks View to Lago di Landro and Cimabanche. From there, enjoy a light downhill route through tunnels to Cortina.
From Braies over the ridgeway to Riscone, returning on the cycle path
From Braies to the Grünwald pasture.
Difficult Tours:
Prato Piazza: Cycle through Val di Braies on the Prato Piazza – a fascinating panoramic view at an altitude of 2000m! Then back over Val di Landro and the old military road, Dobbiaco and Villabassa.
Dolomiti Super Bike is the hardest mountain bike race in the Dolomites
Weitere Touren mit Karte: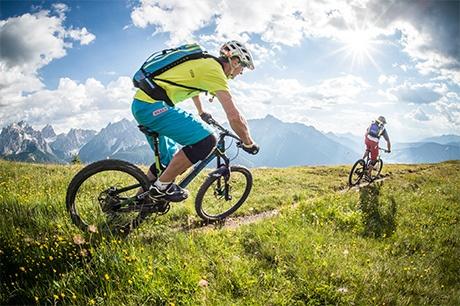 Hotel Erika - OberOlang/Saller - Hotel Erika
Prags-Welsberg-Olang

1h 15min

20,5 km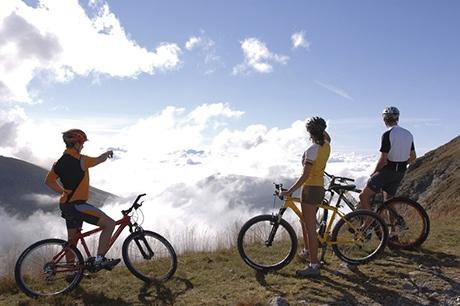 Cimabanche-Misurina-Cortina-Cimabanche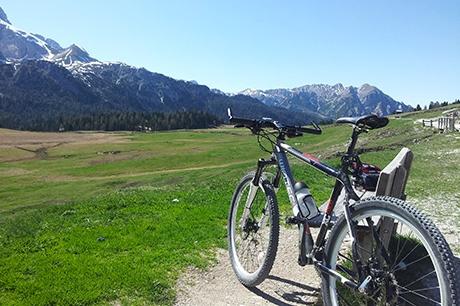 Hotel Erika - Schluderbach - Plätzwiese - Stolla Alm - Hotel Erika
Prags, Toblach - Braies, Dobiacco

3h 40min

45 km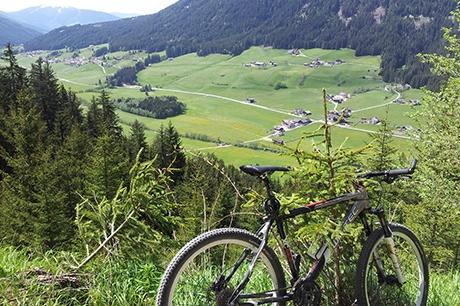 Hotel Erika - Toblach - Gsiesertal - Hotel Erika
Toblach, Gsiesertal - Dobiacco, Valle di Casies

2h 30min

35 km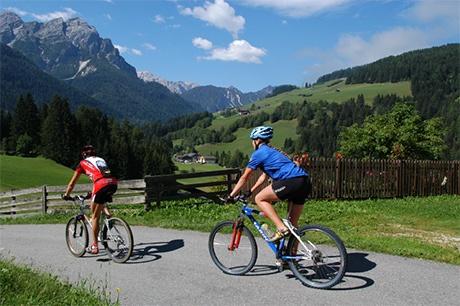 Hotel Erika-Ried/Reischach-Hotel Erika
Prags,Welsberg, Olang, Bruneck - Braies, Monguelfo, Valdaora, Brunico

3h

46 km